Little Bit partners with schools where 90 to 100% of students qualify for the free and reduced lunch program, meaning they are living at or below the federal poverty line. Since, unfortunately, many schools in St. Louis fall within this category, we first consider schools with the greatest need and the fewest resources. Schools also need to be able to provide designated space for a Little Bit boutique and a dedicated school liaison who will work directly with Little Bit volunteers and staff.
It's important that school leadership aligns with the mission and is committed to its success. In turn, schools have Little Bit's commitment that we will be there for as long as needed, in good times and bad. Our oldest school partnership dates back to 2002.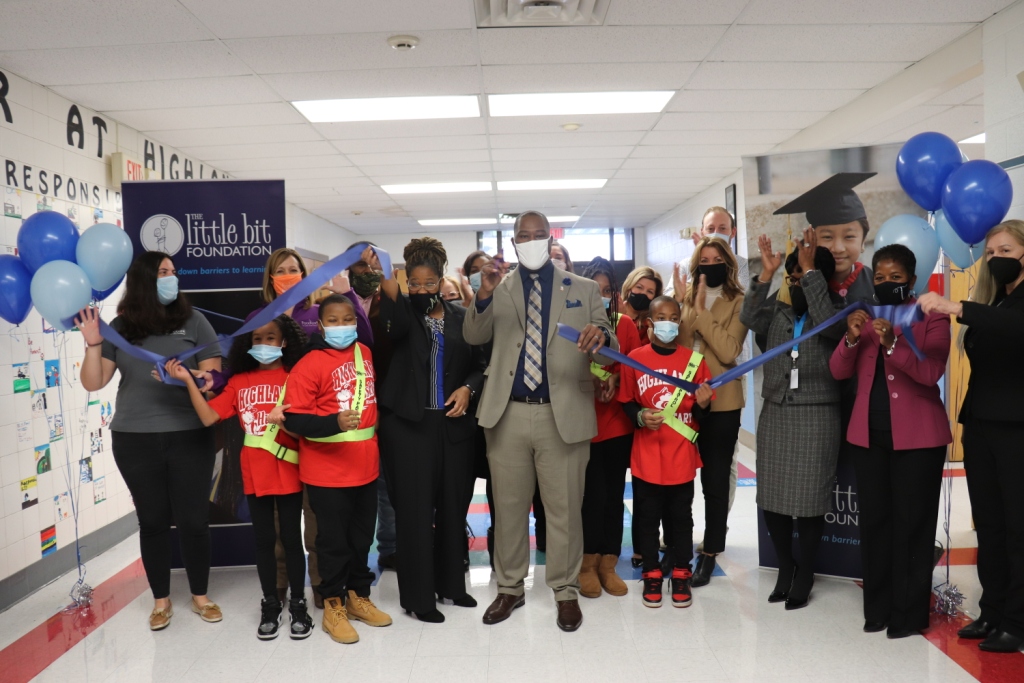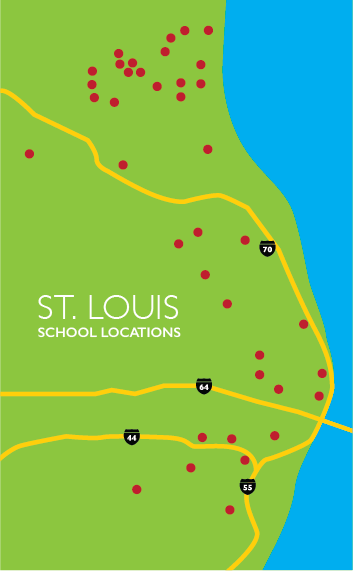 Saint Louis Public Schools
Ashland Elementary
Bryan Hill Elementary
Columbia Elementary
Herzog Academy
Hodgen Tech
Humboldt Academy of Higher Learning
Long International Middle School
Mann Elementary
Meramec Elementary
Nance Elementary
Nahed Chapman New American Academy
Nahed Chapman @ Roosevelt High School
Patrick Henry Academy
Peabody Elementary
Pierre Laclede Junior Academy
Sigel Elementary
Sumner High School
Walbridge STEAM Academy
Yeatman-Liddell Middle School
Riverview Gardens School District
Central Middle School
Danforth Elementary
Gibson Elementary
Glasgow Elementary
Highland Elementary
Koch Elementary
Lemasters Elementary
Lewis and Clark Elementary
Meadows Elementary
Michelle Obama Early Childhood Academic Center
Moline Elementary
Riverview Gardens High School
Westview Middle Schools
Jennings School District
Fairview Elementary
Hanrahan Elementary
Jennings High School
Woodland Elementary
Hancock Place School District
Hancock Early Childhood Education
Hancock Elementary
Maplewood Richmond Heights
Normandy Schools Collaborative
Normandy Early Learning Center
Other
Annie Malone Emerson Academy
Confluence Academy-Old North
KIPP Inspire Academy
Marian Middle School
North Side Community School (Preschool, Elementary and Middle Schools)
Learn about the many ways you can help support the Little Bit mission.