We are honored to have been recognized for our work in the St. Louis community through the years. Our mission could not be possible without the dedication of our many volunteers, partners and supporters that share a desire to see our students happy, healthy and prepared to reach for their dreams.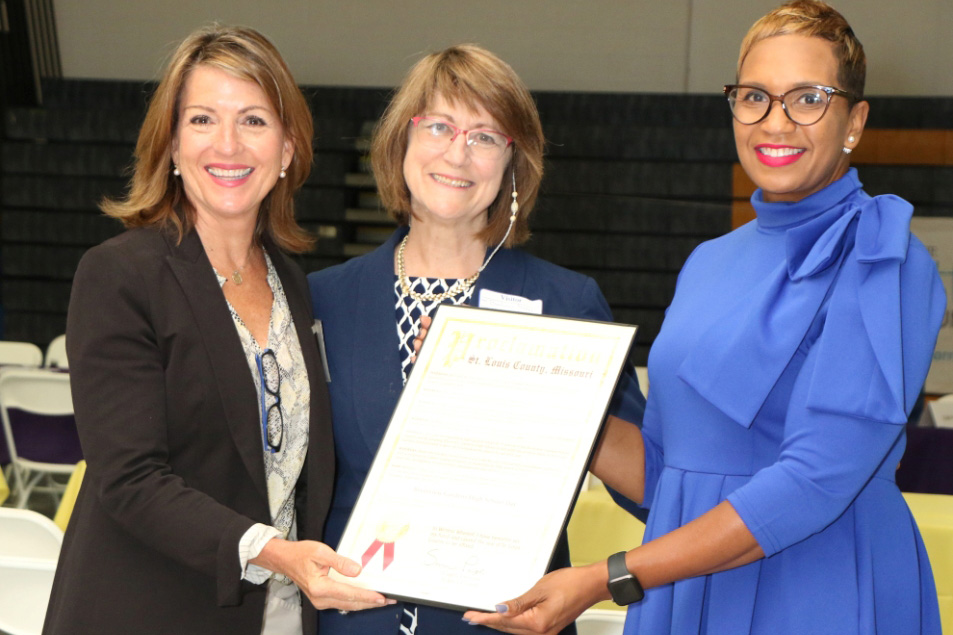 2020 North County Inc. Community Development Leadership Award
2020 Arcus "Ameren Corporate Citizen Award"
2020 Drum Major Award (Rosemary Hanley)
2019 J.E. and L.E. Mabee Foundation Challenge Grant
2018 Ellis Island Medal of Honor (Rosemary Hanley)
2017 Woman of Achievement (Rosemary Hanley)
2016 Changemakers "Children's Wellbeing Pioneer" Award
2016 Royal Vagabonds "Excellence in Civil Engagement Leadership" Award
2016 FOCUS St. Louis "What's Right with the Region" Honoree
2015 Missouri Athletic Club "Women of Distinction" Award (Rosemary Hanley)
2014 Jennings School District Certificate of Recognition for Contributions
2013 St. Louis Public Schools "The Power of One Makes a World of Difference"
2013 St. Louis Public Schools "Building Better Schools One Volunteer at a Time"
2011, Nov. 5 "The Little Bit Foundation Day" Mayoral Proclamation
2009 Missouri College President's Award
2009 Progressive Youth Connection "World of Children" Award
2009 Ladue News Charity Award
Learn about the many ways you can help support the Little Bit mission.