Help
Item Donations/Drives
Many of the tens of thousands of items we distribute each year come to us from donations and drives; we could not meet the growing demand without our community supporters. Organizing a product drive among your network of friends, employees, customers or students is a simple, fun and important way to contribute to Little Bit and the St. Louis community. If you are interested in holding a drive for Little Bit, we are here to help you every step of the way. We have a Drives Toolkit available with collection boxes, flyers, tips and more.
DUE TO FLOOD DAMAGE AT OUR WAREHOUSE, MOST OF OUR ITEMS FOR THE UPCOMING SCHOOL YEAR WERE LOST. SEE OUR LIST OF MOST URGENT SUPPLY NEEDS OR SHOP OUR AMAZON WISHLIST. Donations may be dropped off at our new, temporary location – 1332 Baur Blvd. in Olivette – Mon.-Thurs., 8:30AM-5PM, and Fridays, 8:30AM-3:00PM.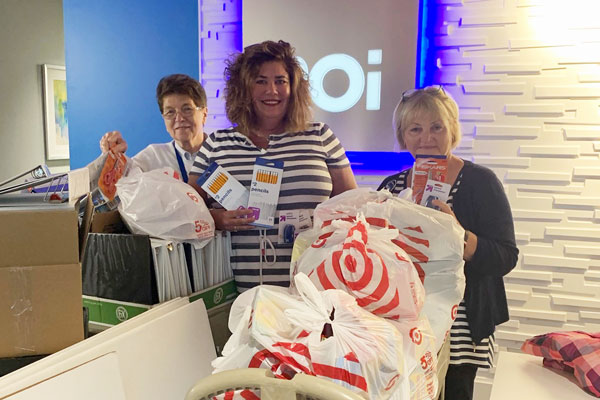 Items that we accept for donation include:
New packs of socks and underwear
New uniforms and clothing
Hygiene items (full and travel size)
New coats and jackets
School supplies
New books
Please contact us in advance so that we can support your efforts for a successful drive and to find out about our most needed items.
You may also wish to organize a virtual drive using our Amazon Wish Lists. (Click button below to find our Wish List of most needed items after recent flood damage.) Gift cards to discount stores and financial donations are appreciated as well.