In recognition of our 20 years in 2021, we highlighted a few of the many wonderful people that make up the Little Bit community, and the various ways they are making a difference.
"Little Bit has forever changed how I look at things. When you see a child smile about something I might throw in the back of my closet, you're humbled and grateful." Linda Kilwin, former donor relations manager for Little Bit, still tells people about Little Bit and connects them on LinkedIn when she thinks "this person needs to know," she says.
Working in higher education for more than 20 years, Kilwin says she knew she wanted to get into a mission-based nonprofit, where she could focus on building relationships. "Being with people is my happy place," she says, "and connecting passionate people together with a purpose is like fitting together two puzzle pieces."
Kilwin says everything about the Little Bit mission immediately resonated, from the whole child concept to the many partnerships Little Bit has formed. "Potential donors would comment that they wished nonprofits would work together and it was so great telling them, 'well, we do,'" she says.
Reluctantly, Kilwin had to give up working full-time due to health issues, but says she is still involved with Little Bit any way she can – setting up a fundraiser for Laura's Run 4 Kids, teaching herself to knit so she can make winter hats for students this winter, finding items to donate. And sharing about the mission. "I tell people that you really have to see it firsthand, but that I'm happy to talk to you about how it's had a profound personal impact on me."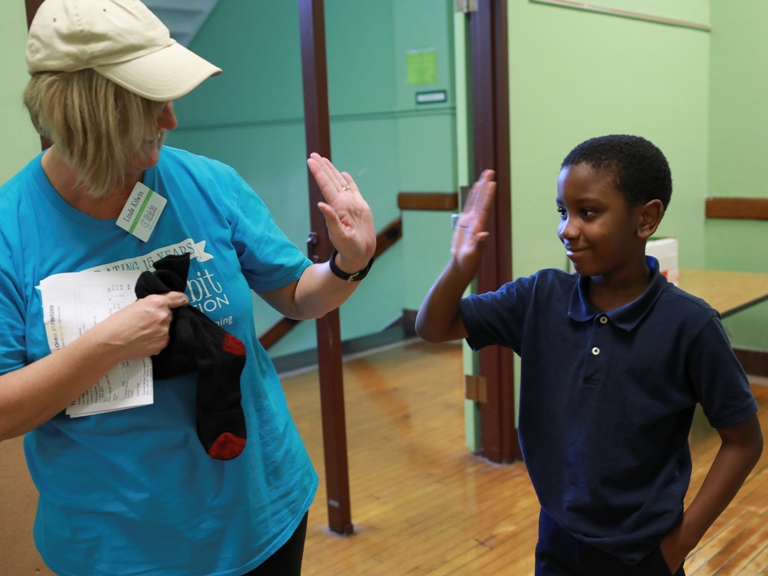 "I could tell you about Little Bit, but you really have to experience it firsthand," says Little Bit Board Director Nick Bahn. "There's nothing more powerful than volunteering at a school, meeting the students – who are inherently happy – and seeing how the volunteers build relationships with each of them. It will change you."
Bahn, now 33, was in high school when he began helping out at Little Bit. His mom, Maureen, has volunteered for Little Bit in nearly every capacity since the beginning, serving as a school representative for over a dozen years, and his parents have been longtime donors. After college, Bahn was asked to be part of the Young Professionals Board (YPB), a group he eventually led as president for four years.
"The YPB was a learning process for all of us in the beginning, but it's an awesome group today and a great, fun way to be involved," he says. Bahn recently moved to the Board of Directors, which he says he is "super proud" to join.
Bahn has in many ways grown up along with the organization. "I've learned how grateful, understanding and aware I need to be. Little Bit helped teach me those things," he says. "And, while we're both a lot bigger, it still feels like home to me."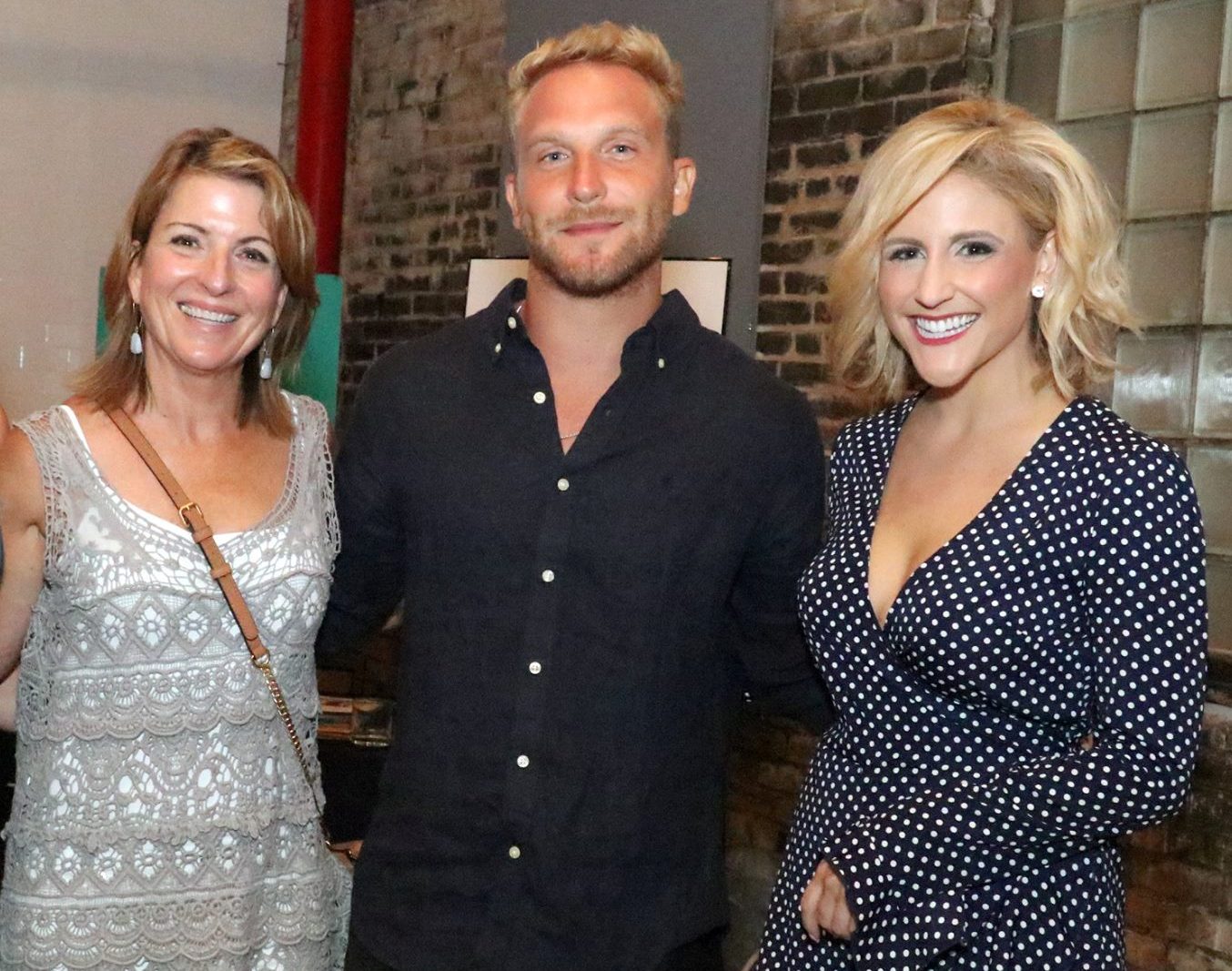 "There's often a leap to generalize people and communities without getting to know them," says Debbie Gerardi. "We fail to realize that the vast majority of people want to see their communities thrive." Through her involvement with National Charity League (NCL) and The Little Bit Foundation, Gerardi has been able to help her daughter and other young ladies see the world and themselves in a different way.
Gerardi became the liaison for NCL and Little Bit after bumping into a Little Bit staff member at a food truck event. "I was impressed by everything I was hearing, especially the fact that Little Bit forms partnerships with the schools they serve and truly honors the priorities each school has set," she says.
Over the next two years, Gerardi coordinated several service projects for NCL at Little Bit. A mother and daughter organization for girls in grades 7-12, NCL's mission is to inspire social awareness, compassion and leadership by connecting with and serving various communities. "It's a way of bridging communities, but also empowering girls to have a positive impact during a time when they can feel the most insecure," she says.
The mother-daughter duos volunteered in the Little Bit warehouse "completing whatever project they had ready for us," says Gerardi, painted Little Bit boutiques, and helped out at mobile food markets and book fairs. When her daughter aged out of NCL, she moved on to joining the first cohort of Little Bit SOAR mentors at Riverview Gardens High School.
As SOAR is set to start up again this fall, Gerardi believes it has great potential. "I worked with a junior who was acing four of her classes, but failing in two, which didn't make sense to me," she says. "I found out that these two classes were early in the morning when she had to get her brother on the bus, so she was often missing them. Every one of these kids is dealing with stuff, and we have a chance to help them through it."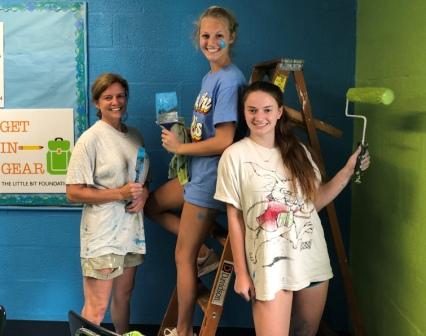 Jon Emert remembers surveying Little Bit's new building with Rose Hanley in 2017 and seeing her tear up about all of the possibilities. "I knew what having this facility meant to Little Bit after struggling to manage in makeshift spaces for so long," he says. Emert, Partner of JEMA, an award-winning architecture and design firm in St. Louis, also knew he wanted JEMA to help turn the fixer-upper into all that it could be as a gift to Little Bit. "There wasn't even a question that this would be a gift." (Pictured: Emert at left, with JEMA architect Kristin Kendrick and Little Bit COO Tom Tangaro)
While Little Bit has been raising funds for the renovations, Emert and his team have been working on design plans (a few versions), selecting materials, offering efficiency solutions and so much more. Interrupted by a pandemic, and then a flood, and then permit delays, he says he's as anxious as Little Bit staff and volunteers for the finished product. "It's going to be great."
Emert, whose brother Chris serves on the Little Bit Board, was introduced to Rose in 2015 and spent a morning with her at a Little Bit partner school. "She told the story of how she literally started out of a school custodian's closet and then I see all of this organized activity, the personal interactions with kids who were so appreciative and excited, and how everyone just oozed with passion for what they were doing. It was infectious."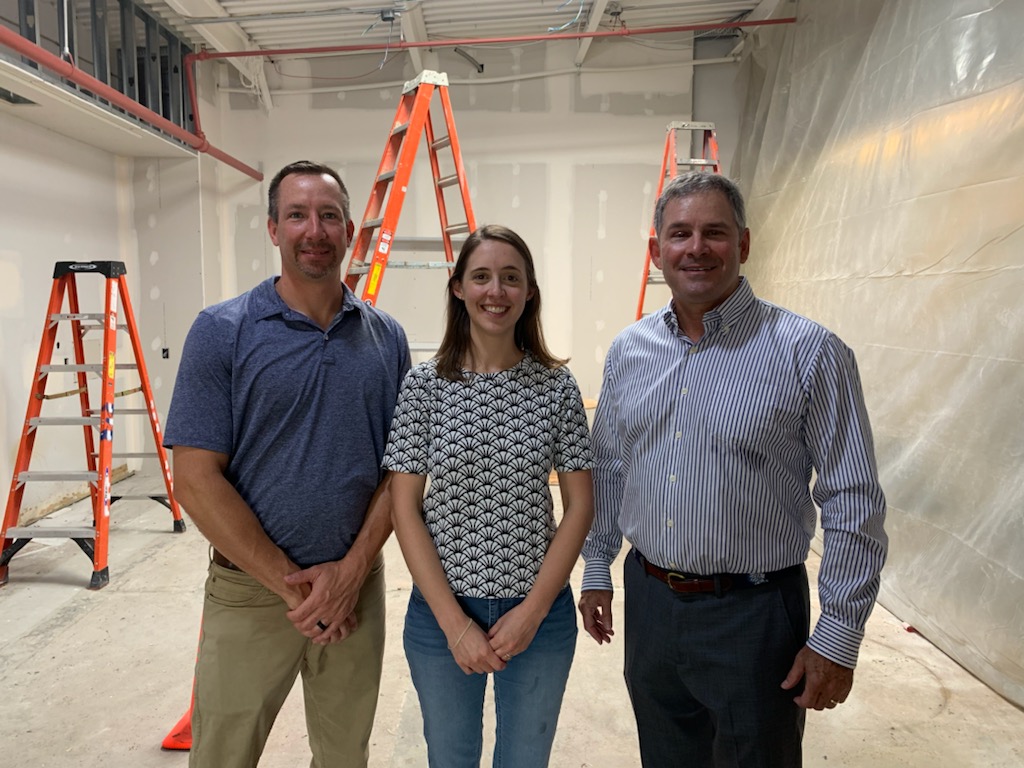 Aly Kowal admits that she's a little bit obsessed with The Little Bit Foundation. "It feels like it's a part of me; I talk to everyone about Little Bit," Kowal says, adding that the connection was instant. The Director of Human Resources at TierPoint first met with Little Bit in 2016 and "it just hit home," she says. "A beautiful idea transformed into one big effort, and really, why else are we here than to help others."
Around the same time, TierPoint prioritized its charitable giving to help the communities "where we are," she says. Through the TierPoint Gives Back program, employees from across the company's network of 40+ data centers are able to nominate their favorite causes for company support.
In addition to financial gifts, TierPoint has supported new opportunities for Little Bit students, including providing transportation for Patrick Henry Elementary students participating in the First Lego League competition and securing tickets for four Riverview Gardens High School (RGHS) seniors to accompany Kowal and several of her colleagues to the TEDx Bold + Brilliant Women's Conference at America's Center. During the pandemic, she organized a virtual drive for Little Bit that filled her office with boxes and brought in donations from employees around the country, she says.
Growing up in North County, Kowal says she understands the disparities that have existed for decades in that corner of St. Louis. She has a special interest in Little Bit's work in Riverview Gardens to create pathways for students to college and/or careers. Her vision is to develop a program with Little Bit that will help qualified students be considered for entry-level positions at TierPoint's St. Louis Data Center after graduation.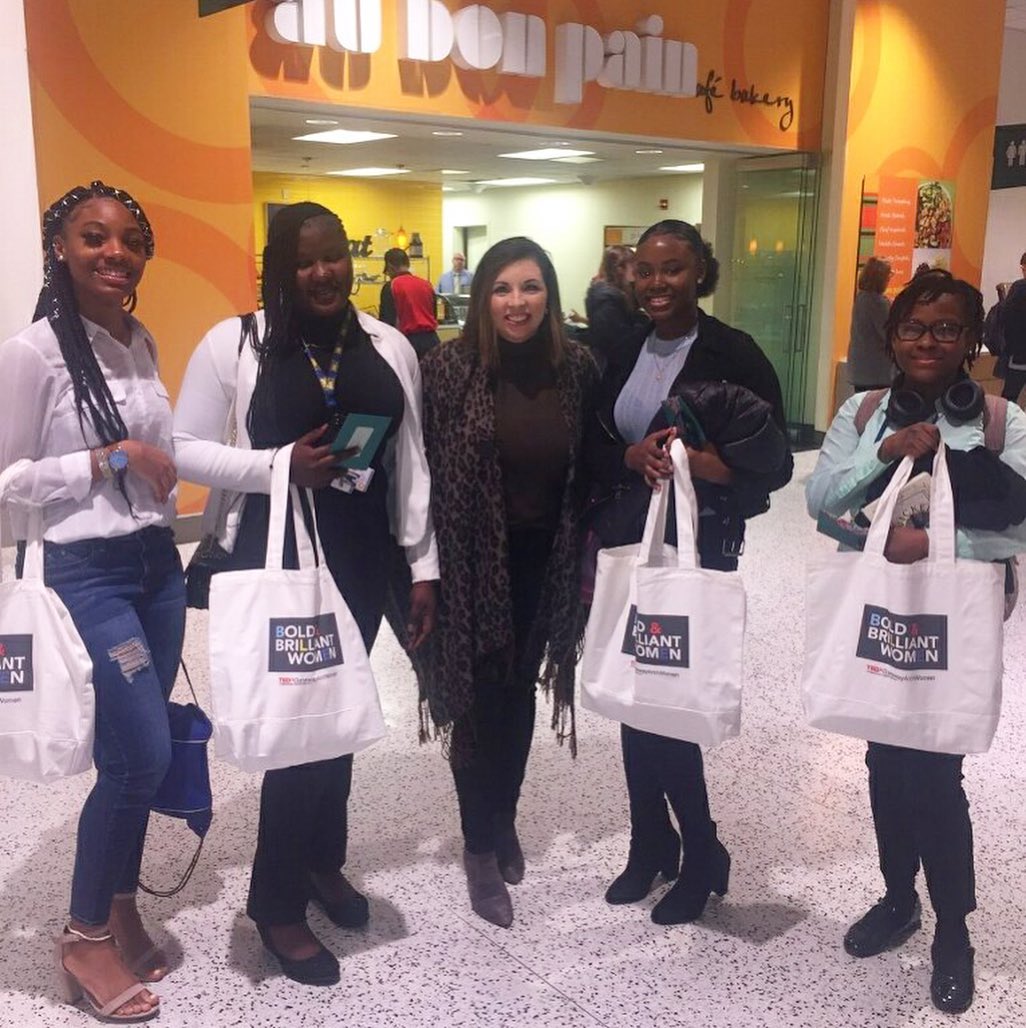 Books are a familiar comfort to Teg Stokes. She gets to know each one inside and out as primary caretaker of the books donated to Little Bit. When books arrive, Stokes, and any helpers available that day, inspect them, clean them, sort them by age appropriateness, sticker them and box them up for Little Bit book fairs. "Some require more restoration than others, but we take whatever time is needed to meet the quality standards we have and get them ready for their new home," she says.
Stokes' love affair with books began in 1985 when she opened Imagination Toys, a specialty toy store in Ladue. "I learned a lot about children's books because I was the one buying them for the store." In 1993, she served as chairman of the St. Louis Book Fair, and later – after selling her business – began collecting books and delivering them to city schools, hosting book "buffets" (fairs), alongside her friend Dudley Grove. Some eight or nine years ago, Grove and Stokes began sharing their surplus of books with The Little Bit Foundation and Stokes found a new volunteer role.
There's a real sense of accomplishment after a morning volunteering with Little Bit, she says. When her husband passed away two years ago, the work became a lifeline. "It was a wonderful refuge and took my mind off of my sadness." For Stokes, the impact of the work also isn't hard to understand. "If you're hungry or your shoes are too small, you can't learn. If you don't have books to practice with, you don't become as good of a reader. These things matter."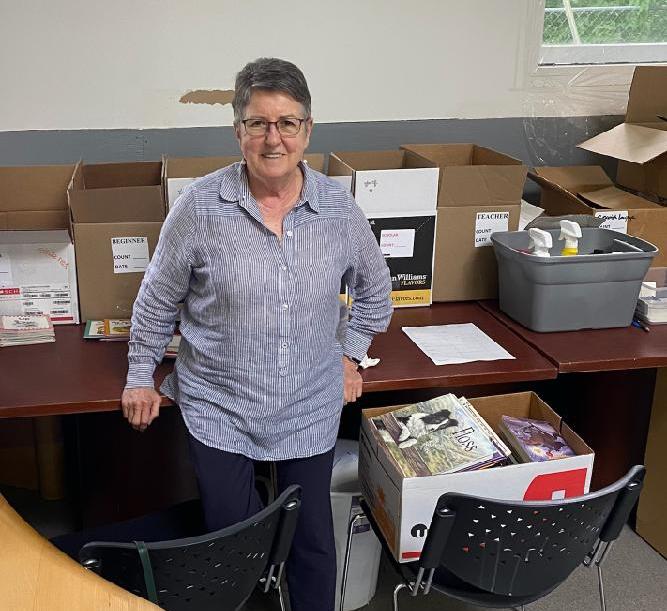 Michael Martin says his staff always comes back from volunteering at The Little Bit Foundation happier than when they left. "Sometimes you get so busy that you feel like you don't have time to give, but the visits reenergize us, and Lucy England (volunteer manager) will make your day," says the President and CEO of National Wood Flooring Association, a trade association representing the hardwood flooring industry, headquartered in Chesterfield.
NWFA discovered Little Bit in 2015 when searching for a local charity to partner up with for its annual Wood Flooring Expo, which that year was held in St. Louis. The Expo always includes a community service aspect, says Martin, and so he reached out to Little Bit to learn more. "I fell in love with the mission, the operations, the breadth of services – from coats to mental health – all of it," he says.
What started as a book drive at the Expo has flourished into a long-term partnership, in which NWFA staff are routinely given time to volunteer in the Little Bit warehouse, at mobile food markets, in schools helping to deliver orders or beautify boutiques, and to organize drives for socks, school supplies and other essentials. Past NWFA Board Chairman, Chris Zizza, would spend time at Little Bit on his trips to St. Louis and even nominated Little Bit CEO Rose Hanley for the prestigious Ellis Island Medal of Honor, which he had received in 2013.
Martin says it's been a series of enriching and enlightening experiences for him and all of NWFA. He recalls watching students during one of his school visits have a difficult time picking out hats and gloves. "They probably rarely, if ever, have opportunity to choose something for themselves," he says. "I share these experiences with my own kids to try to instill a sense of gratitude."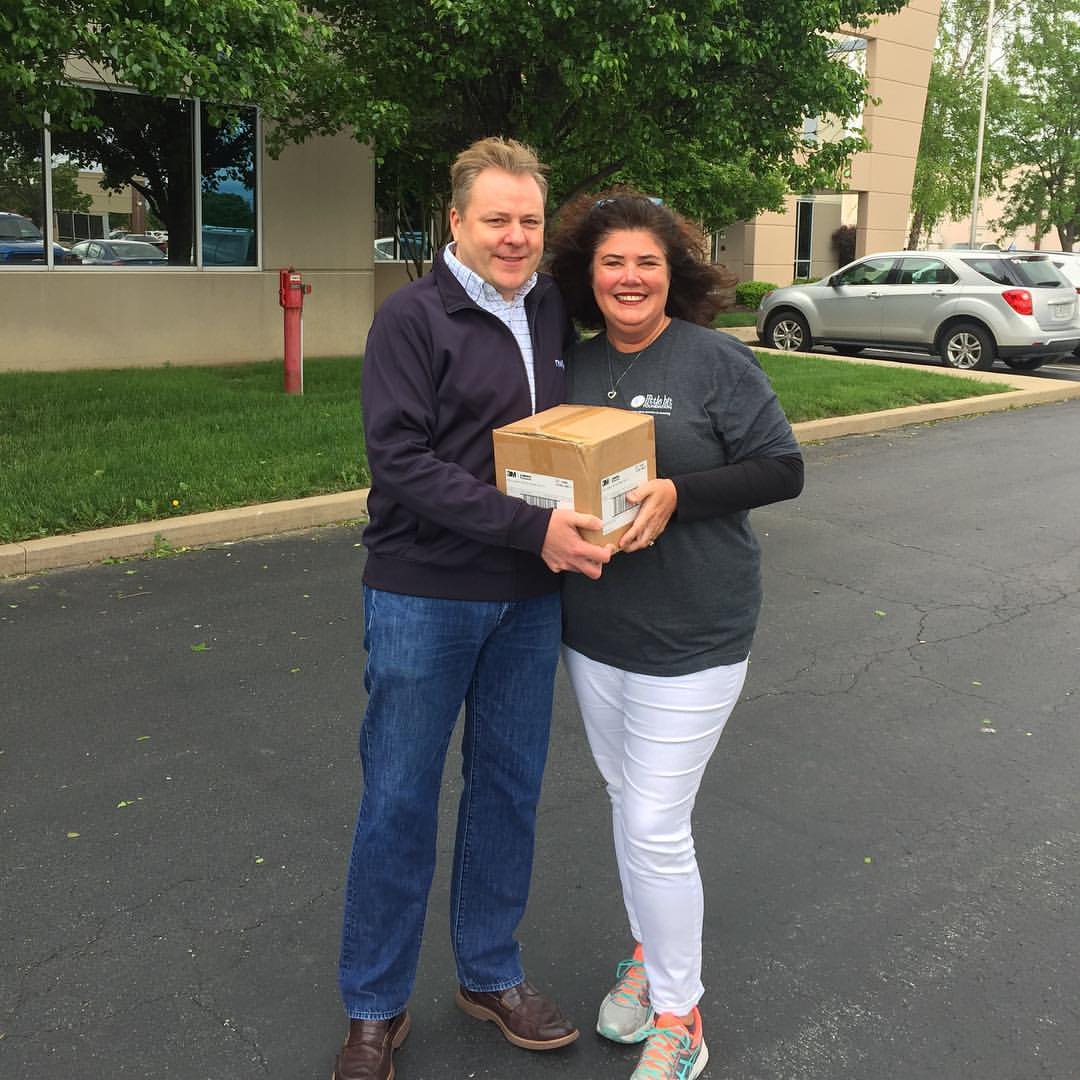 If you've ever been to a Little Bit Music Trivia night, you've felt the energy, heard the uncontrolled laughter, probably rocked to your favorite songs, and left filled with excitement…whether you knew any answers or not! But did you know there's been a mainstay of Music Trivia since its inception in 2010, working behind the scenes as committee chairperson to make sure you and all trivia goers have a memorable time for the mission?
"These events have been such a wild success, introducing new people every year to Little Bit and initiating some really wonderful relationships," says Helen Carey. Carey, Legal Administrator for Carey, Danis & Lowe, became aware of Little Bit over a dozen years ago when it was operating out of an athletic closet at CBC High School, where her son attended school. "Everyone that heard about Little Bit just wanted to get involved."
When CBC offered to let Little Bit host its first trivia night at the school, Carey volunteered to help, not realizing it would turn into an 11-year-and-counting commitment. "I am so honored to be able to do this; we truly have a great committee and an amazing event every year. Even going virtual this year, we had 80-plus teams sign up."
To anyone curious about what makes Little Bit different, Carey recommends a visit to a Little Bit school. "There's all this human interaction of love, care and concern, and helping students get a good head start in life. Little Bit's the full package."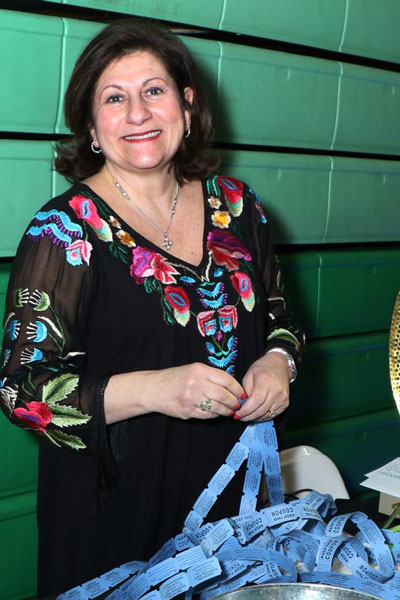 Learn about the many ways you can help support the Little Bit mission.